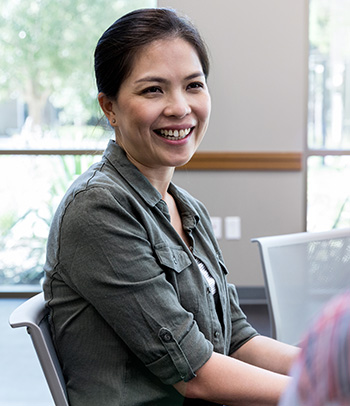 If you or someone you love is struggling with alcoholism, you are not alone. You can build a support network, get the treatment you need and begin the road to recovery.
April is Alcohol Awareness Month, a time to raise awareness about alcoholism, its effects and the resources available to help those who are struggling. Because alcohol is the most commonly abused substance in the Veteran population, it is important to understand the causes behind alcoholism, how to recognize its symptoms and what treatment options are available.
Causes
The National Institute on Alcohol Abuse and Alcoholism defines alcoholism or alcohol use disorder as a medical condition characterized by difficulty stopping or controlling the use of alcohol even when there are negative consequences. Veterans and Service members can be at greater risk for alcohol addiction because of the unique stresses and challenges of military life. Whether it's struggling to adjust to civilian life after deployment, exposure to traumatic events during deployment or being away from loved ones, alcohol is often used to cope with difficult thoughts and emotions.
April is Alcohol Awareness Month, a time to raise awareness about alcoholism, its effects and the resources available to help those who are struggling.
Many people turn to alcohol as a response to stress and anxiety and in many cases, alcoholism covers up an underlying mental health issue, such as depression or post-traumatic stress disorder (PTSD). According to the Department of Veterans Affairs (VA), more than two of 10 Veterans with PTSD also have a substance use disorder and one out of three Veterans seeking treatment for substance abuse also has PTSD. Because mental health issues and substance abuse are often connected, it is important to seek mental health treatment in addition to substance abuse help.
Signs
Alcoholism often begins with a person making a willful choice to drink without complication, so how do you know when you or someone you love has a problem?  There are several signs and symptoms common to alcoholism including:
Increased urge to drink
Changes in relationships due to drinking
Inability to stop drinking despite negative consequences
Increased tolerance or drinking more to get the same effects as before
Withdrawal symptoms after not drinking for a certain period
Interference with daily responsibilities, such as your job, family or bills
Effects
Although people often believe that alcohol relieves their problems in an immediate, short-term way, excessive drinking and alcohol use can lead to serious health problems and long-term consequences.
Alcoholism often worsens a person's underlying mental health condition, such as depression or PTSD.
Alcoholism among Veterans may lead to a greater risk of homelessness.
Alcoholism in Veterans is linked to an increased risk of suicide.
Alcoholism rewires the brain and can exacerbate anxiety and insomnia.
Alcoholism can affect relationships with family and friends and interfere with professional goals.
Treatment Options
Veterans have access to specific programs and services designed to deal with alcoholism and treat other issues or mental health problems that exist. Treatment programs can include:
Individual therapy
Marriage and family counseling
Medications
Cognitive behavior therapy
Inpatient/residential or live-in care
Outpatient care or counseling
Support groups
Continuing care and relapse prevention
Special programs for Veterans with specific concerns, such as women Veterans, returning combat Veterans, homeless Veterans and more
Resources
Here are some options to get you the support you deserve:
If you are struggling with alcoholism or substance use problems, you are not alone. The challenges of military service can lead to an unhealthy relationship with these substances. Reach out and get the help you deserve.