As a woman and a Veteran, you have specific health care needs. Whether you have questions about fertility, pregnancy, menopause, birth control or any other health care topic that's on your mind, it's important to do your research, understand your benefits and become your own best advocate.
Important Reproductive Health Topics
When it comes to your reproductive health, there's a lot of information out there covering a wide range of topics. This list highlights a few common issues related to reproductive health and where you can find additional information.
Birth control – When you're ready to make a decision about birth control, think about the method that's most appropriate for you. You want it to be safe, effective, accessible and affordable. You'll also want to consider your own preferences – Do you want to take something every day or less often? Do you want to get pregnant in the future? Do you want a pill or something different? Learn about the various birth control methods and then talk to your health care provider about which methods are available. Together, you can choose one that's right for you. The Department of Veterans Affairs (VA) Women Veterans Health Care page offers ideas on what to consider when making a choice about birth control, as well as methods offered through VA health care.
No matter what stage of life you're in, your reproductive health and wellness is an important part of your overall well-being.
Pregnancy and maternal health – Preparing for pregnancy is an important step in your journey to motherhood. Taking care of your mental health, quitting substance abuse, taking prenatal vitamins and maintaining an active lifestyle are all important elements of a healthy pregnancy. Talk to your health care provider if you plan to get pregnant, and they can discuss your current medications, your lifestyle, address any current health issues and whether you may need additional support for conditions such as post-traumatic stress disorder or depression. Once pregnant, your prenatal care is a vital part of your healthy pregnancy. Early recognition and management of complications are key to you and your baby's health, so regular monitoring by your health care provider is important. The Centers for Disease Control and Prevention (CDC) offers guidance on a wide range of pregnancy-related topics such as pregnancy complications, diabetes and weight gain during pregnancy, substance abuse and depression in pregnant women, and much more. The Office on Women's Health offers answers to all kinds of questions including what to do before, during and after your pregnancy to ensure your baby has a healthy start. VA offers pregnancy-related services ranging from your pre-pregnancy health to maternity care.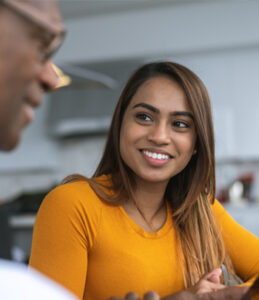 Infertility and IVF – Infertility is generally defined as not being able to get pregnant after one year or longer of unprotected sex. According to the CDC, in the United States, roughly 19% of women are unable to get pregnant after one year of trying. Infertility can be treated with medicine, surgery, intrauterine insemination or assisted reproductive technology. If you're struggling to get pregnant, talk to your health care provider. Your doctor can give you an infertility checkup, which includes a physical exam. To learn more about infertility, check out the Office of Women's Health Infertility FAQ page. You can also see a list of covered treatments on VA's Infertility and IVF page.
Gynecological cancers – According to the CDC, there are five main types of gynecological cancers, which includes any cancer that starts in a women's reproductive organs. The CDC offers information on symptoms, treatments and ways to reduce your risk such as regular screenings and the HPV vaccine. Cervical Cancer: Saving Lives Through Awareness and Prevention is another resource specific to cervical cancer. VA offers Pap tests and HPV vaccines through your primary care provider. If a Pap test comes back abnormal, Veterans can receive additional screenings, as well as a referral to a specialist.
Additional Information
This isn't all there is to your reproductive health. In addition to these topics, there are several other topics important to women Veterans and their health and wellness.
If you have questions about your health care, you can call, text or chat online with the Women Veterans Call Center at 855-829-6636. They can help you find available local resources and services, help you enroll in VA health care, set up medical appointments and address questions about your eligibility.
No matter what stage of life you're in, your reproductive health and wellness are an important part of your overall well-being. Whether you're considering starting a family, want to avoid an unwanted pregnancy or are entering menopause, take time to talk to your health care provider, understand what's going on with your body and get the care you deserve.