For 365 days a year, whether it's a holiday, a weekend, late at night or early in the morning, our nation's providers of care stand ready to serve. Each year, on March 30, we take a moment to pause, give thanks and recognize their tireless service and dedication to caring for our health and well-being.
To celebrate National Doctors' Day, we highlight the work of Dr. James Robbins who currently serves as TriWest Healthcare Alliance's (TriWest) Chief Medical Officer. In this role, Dr. Robbins oversees clinical quality, telemedicine, medical management and behavioral health. His work enables him to embody TriWest's motto of doing "Whatever It Takes!®" to care for our nation's military families and Veterans.
As a doctor, you inherently strive to provide the best health care that you can to your patients. It is an honor to care for those who have served our country and who have sacrificed so much so we can enjoy our freedoms.

Dr. James Robbins, TriWest Chief Medical Officer
Dr. Robbins' journey to TriWest's leadership team and his passion for health care began several decades ago when his grandmother underwent a heart bypass in 1968. At that time, the surgery was a revolutionary new procedure. "As a young boy, visiting my grandmother in the hospital and seeing what a difference the surgery made in her life, I formed an understanding of the vast impact the field of medicine has on lives, family and health," Dr. Robbins recalled.
That surgery had a lasting impression, and in high school, Dr. Robbins volunteered as a hospital orderly. He quickly discovered he felt comfortable in the hospital environment and liked helping people. In college, he majored in mathematics, but Dr. Robbins realized, "It didn't hold the interpersonal contact that medicine did. I wanted to connect with people, solve problems and make a positive impact on lives."
Knowing that medicine fulfilled that passion, upon receiving his degree from Louisiana State University School of Medicine, Dr. Robbins set up private practice in Georgia and soon after, launched his full-time career with the Veterans Administration in Colorado. He noted, "I loved working with Veterans and liked VA's comprehensive approach to care. Helping Veterans and solving all kinds of problems was very fulfilling." His work in internal medicine in VA's health system allowed him to connect with Veterans, understand their medical service histories and help them get treatment and adopt healthy behaviors. "That's where I knew I wanted to continue caring for Veterans throughout my career," he said.
And continue he has. Dr. Robbins has held many positions since his first job within VA's health system, including Chief of Medicine of VA's Sam Rayburn Memorial Medical Center in Texas, Interim Medical Center Director of the Phoenix VA Medical Center, and Chief Medical Officer for the Veterans Integrated Services Network 18 in Phoenix. In each role, Dr. Robbins deepened his understanding of the special role of serving those who have sacrificed so much for all of us.
"Meeting with Veterans and hearing about what their service meant to them, the history of where they served and what they experienced has been extremely gratifying and has helped me better serve them," Dr. Robbins said. "For a lot of Veterans, their military service has impacted their entire lives, including their health care, on everything from burn pit exposure to combat exposure."
In his time serving Veterans, Dr. Robbins' work has enabled him to be a part of some truly positive changes. "Smoking rates have declined over the years and the degree to which Americans and Veterans have stopped smoking is encouraging," Dr. Robbins noted. He also applauds VA's early adoption of electronic medical records. "This has helped ensure medical histories and treatments can be efficiently accessed and updated," he said.
But at the root of all of these achievements is Veterans and his passion to serve them. "As a doctor, you inherently strive to provide the best health care that you can to your patients. It is an honor to care for those who have served our country and who have sacrificed so much so we can enjoy our freedoms," Dr. Robbins said. Within TriWest, this passion matches the priorities of a company dedicated to providing superior service to our nation's heroes.
Dr. Robbins recalled a particular patient whose experience stuck with him. "One Veteran had two cancers at the same time and had trouble getting treatment for either of them," he said. Health care access can often be complex. Dr. Robbins noted, "What stayed with me is how good TriWest is at facilitating care in different ways. We are an advocate for Veterans' care and in helping Veterans navigate what can be a complex system, and we help facilitate the care they need." TriWest was able to help this Veteran get the care he deserved and encouraged him every step of the way. "He did well," Dr. Robbins added, "and it's very fulfilling to see that work."
Dr. Robbins went on to describe the impact of TriWest's commitment to Veterans. He said, "Our Veteran customers are the motivation and inspiration for me on a daily basis. We are proud to serve those who protect us in uniform, those who came before them and their family members. In our role, we continue to help enable VA to deliver on our country's commitment to its heroes."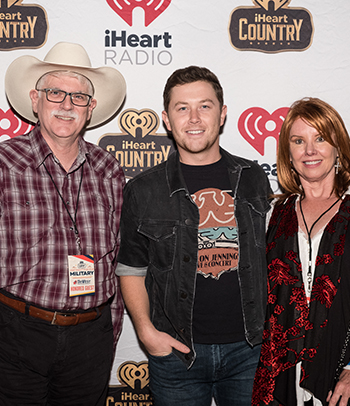 TriWest has built a network of community health care professionals who partner with VA to provide health care to Veterans in their local community. To date, over 50 million health care encounters have been provided for Veterans since TriWest started its work alongside the Department of Veterans Affairs in 2013. This would not have been possible without the medical professionals who have stepped up to provide care for Veterans' needs when VA is unable to provide the care directly. When asked what he hopes people understand about the importance of this work, Dr. Robbins said, "Every day we at TriWest work directly with VA to make sure timely and high-quality health care is available to eligible Veterans in the community. This dedication to military and Veteran care is our sole focus. Thank you to the health care providers who help fulfill this mission by helping care for our nation's heroes."
With such a vast network of providers, we have a lot of people to thank within TriWest and VA for caring for our nation's heroes. It is the passion of those like Dr. Robbins who tirelessly serve and sacrifice for the health of our nation's Veterans that we honor today. We salute the dedication of our health care professionals to patients' health and thank them for accepting the incredible responsibility of caring for our nation's heroes.